Parking Enforcement
The Parking Enforcement Office is under the direction of the Sergeant of the Special Operations Division. There are parking meters for on-street parking, parking lot parking and kiosks for the Oakmont, Brookline and South Ardmore lots. The kiosks are solar powered and help Haverford Township in "going green" by reducing electric consumption. The meters are maintained by the Parking Enforcement Officers.
The Police Department continued their parking enforcement efforts within the "Safe Streets" campaign in an effort to improve public safety and enhance the quality of life within the community. The increased enforcement initiative was part of an effort to encourage voluntary compliance with parking regulations and address citizen's complaints of parking compliance goals in a multiphase approach. The first step was to focus on resident and motorist education promoting voluntary compliance, secondarily continuing to utilize our Parking Enforcement officers through expanded responsibilities that include the enforcement of violations upon residential streets and roadways along with meter time violation and fire lane parking violations.
Reminder that parking violation tickets that begin with "HH" can be paid or disputed on the Haverford Township website under on-line payments. Unfortunately the yellow parking violation tickets must either be mailed in with payment or paid directly at the Police Station Records Division, Monday through Friday, 8am until 4pm.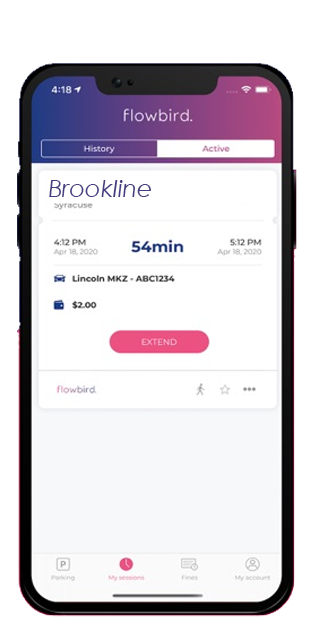 The Flowbird mobile parking app is up and running! Flowbird is a convenient way to pay for your parking either at the on-street parking or in the parking lots.
Any questions, concerns or maintenance issues with the metered parking, please call 610-853-1298.
To pay or dispute a parking violation online, please click here.